Manga Maiko-san Chi no Makanai-san (Makanai in the Maiko Lodge) karya Aiko Koyama menginspirasi sebuah drama live-action, berjudul Makanai: Cooking for the Maiko House dalam bahasa Inggris, di Netflix. Serial ini akan memiliki sembilan episode, dan akan tayang perdana di seluruh dunia pada layanan tahun ini.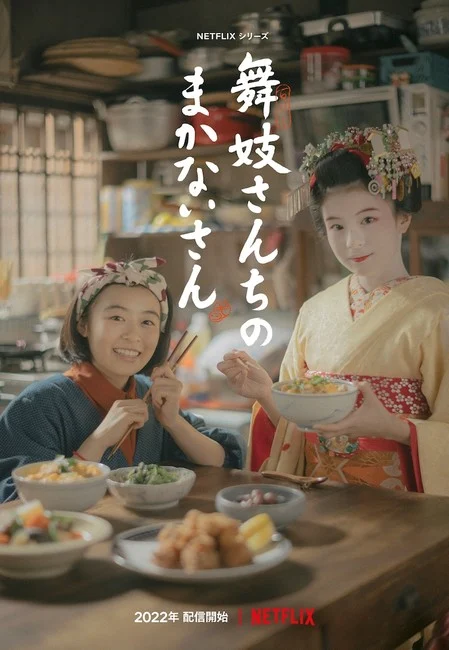 Pemerannya meliputi:
Nana Mori sebagai Kiyo
Natsuki Deguchi sebagai Sumire
Aju Makita sebagai Ryо̄ko
Keiko Matsuzaka sebagai Chiyo
Ai Hashimoto sebagai Momoko
Mayu Matsuoka sebagai Yoshino
Takako Tokiwa sebagai Asuka
Hirokazu Kore-eda (Air Doll live-action movie) is directing the series. Megumi Tsuno, Hiroshi Okuyama, and Takuma Sato are also directing. Genki Kawamura (Detroit Metal City live-action movie) is in charge of planning. Kore-eda, Tsuno, Okuyama, Sato, and Mami Sunada are writing the screen play. Yoshihiro Furusawa and Naomi Sato are executive producers. Kenji Yamada, Ai Kashima, and Eiji Kitahara are producing the series. Risa Kitabayashi is an associate producer.